Updated by Sammie Stephens
Create and manage welcome messages and no-match messages for your third party interfaces, such as Slack, Microsoft Teams, Ring Central, Symphony, and more.
Jump to..
System Messaging Settings
Click the settings icon in the left menu bar.
Select Authenticated Interface under Chat Interfaces.
Type out your welcome message in the text box labeled as Welcome Message.
Click Edit to add and adjust Guided Conversations for the No-Match Message and/or Feedback Message.
Hit Save Changes.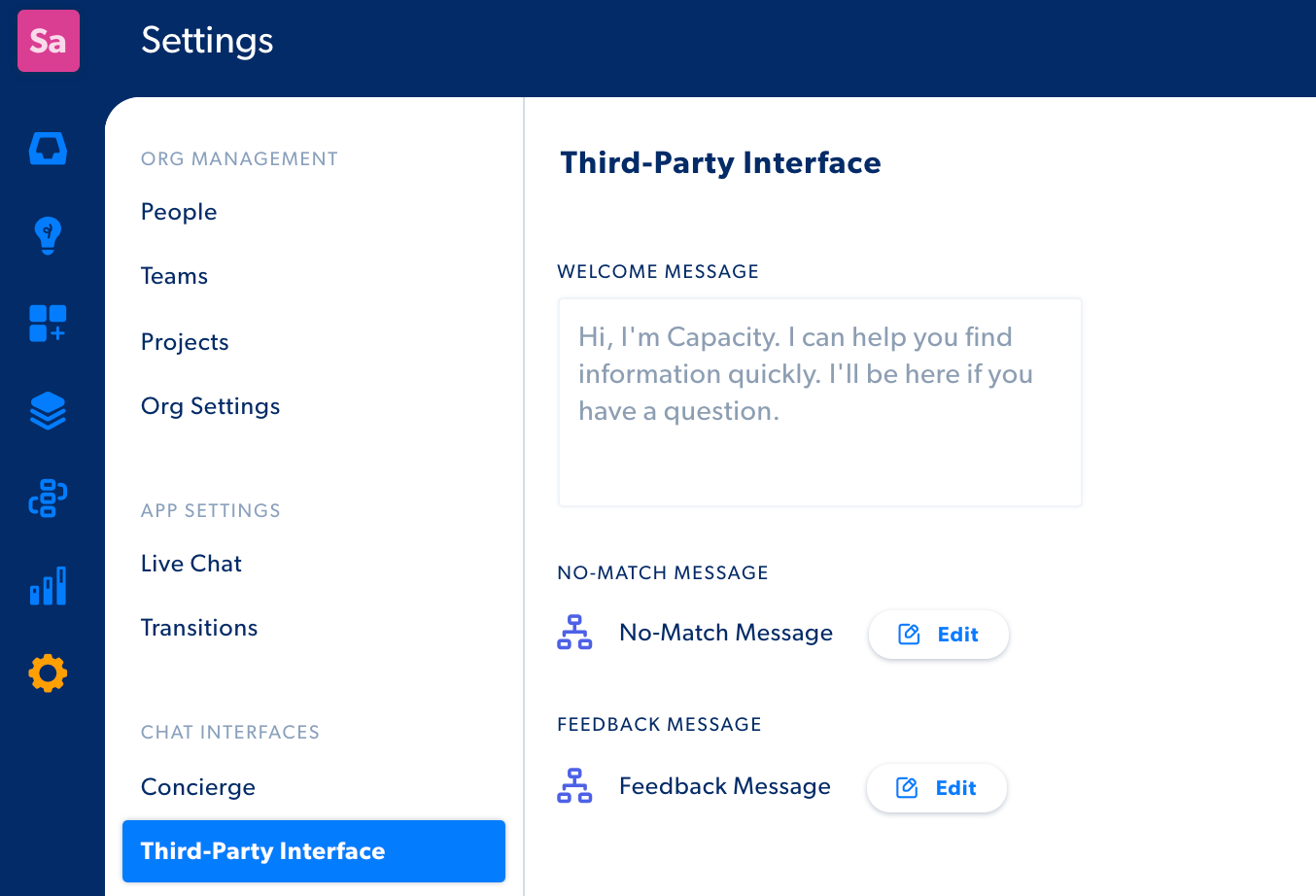 Slack Set Up
This guide is designed to walk system administrators through adding the Capacity bot to their organization's Slack workspace.
Log in to Slack as an Administrator.
Authorize Capacity by clicking this link (also shown below).
Once the page loads, click "Allow."
You are now able to add the Capacity Bot to Slack by visiting the "Apps" section of slack.
For more information, see this Slack article: Add an App to Your Workspace
Authorization Url:
Click to See Url

https://slack.com/oauth/v2/authorize?client_id=72945655504.717361665011&scope=calls:read,calls:write,channels:read,chat:write,dnd:read,files:read,groups:read,im:history,im:read,im:write,mpim:history,mpim:read,mpim:write,pins:write,reactions:read,reactions:write,remote_files:read,remote_files:share,remote_files:write,team:read,users.profile:read,users:read,users:read.email,users:write&user_scope=im:history,users:read