Updated by Sammie Stephens
Installing Your Microsoft Teams App
Once your Customer Success Manager sends you your custom Teams app package, you will need to add the custom app to your Microsoft Teams.
Open Microsoft Teams on your computer
Click in the bottom left sidebar
Scroll down to under the app categories list
Click and select your newly downloaded package
Click the drop arrow next to the and select 
Select the team that you would like to have access to the bot from the dropdown
Submit by pressing the button labeled 
Speak to your newly installed customized Capacity bot!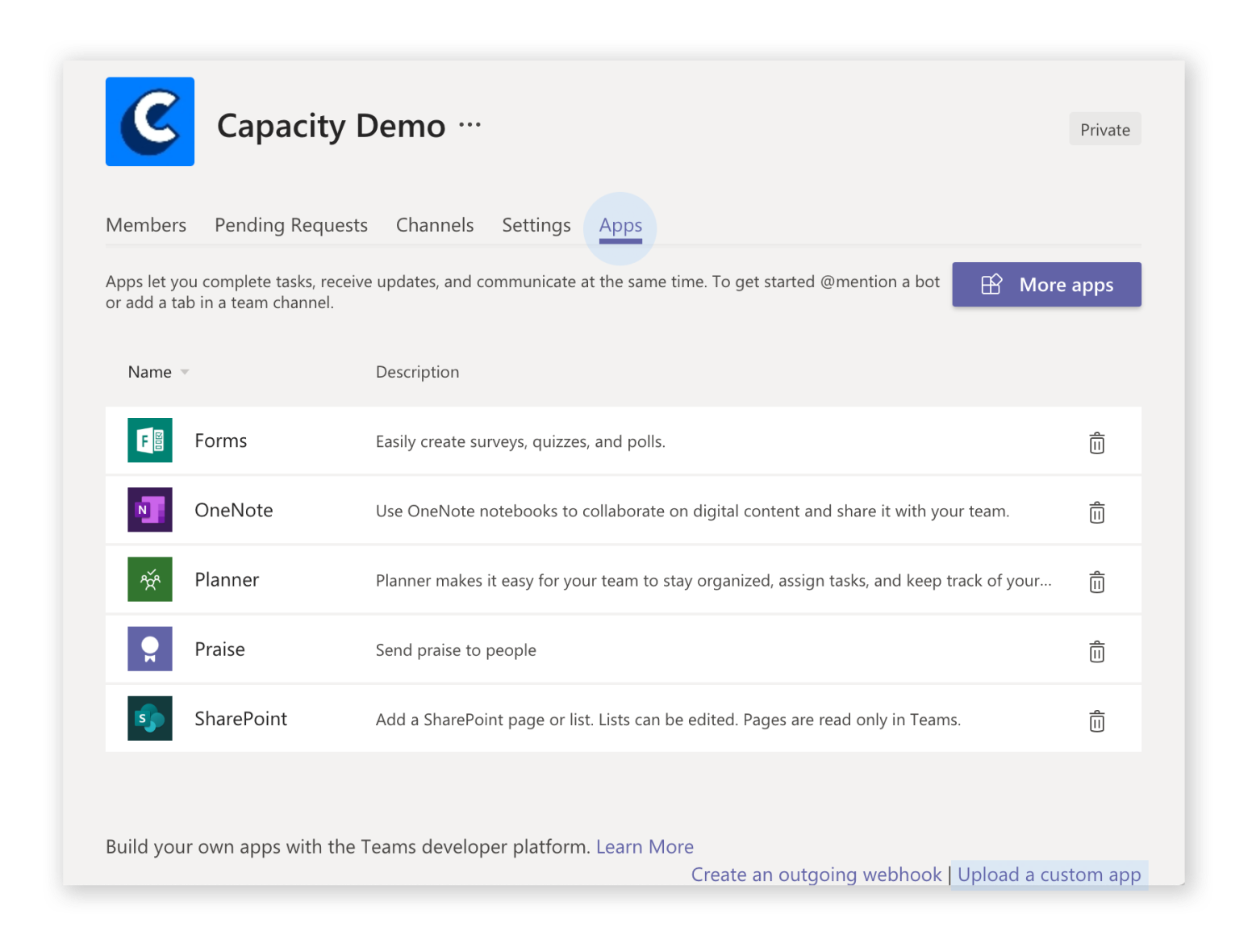 Individuals in your organization are now able to set up Capacity for private messaging!