Updated by Jennifer S.
The Helpdesk hosts all user communication, including all Feedback and No Match Tickets—all in one location. To navigate to the Helpdesk, click the Inbox icon located in the upper left-hand corner of the Console in the blue navigation bar.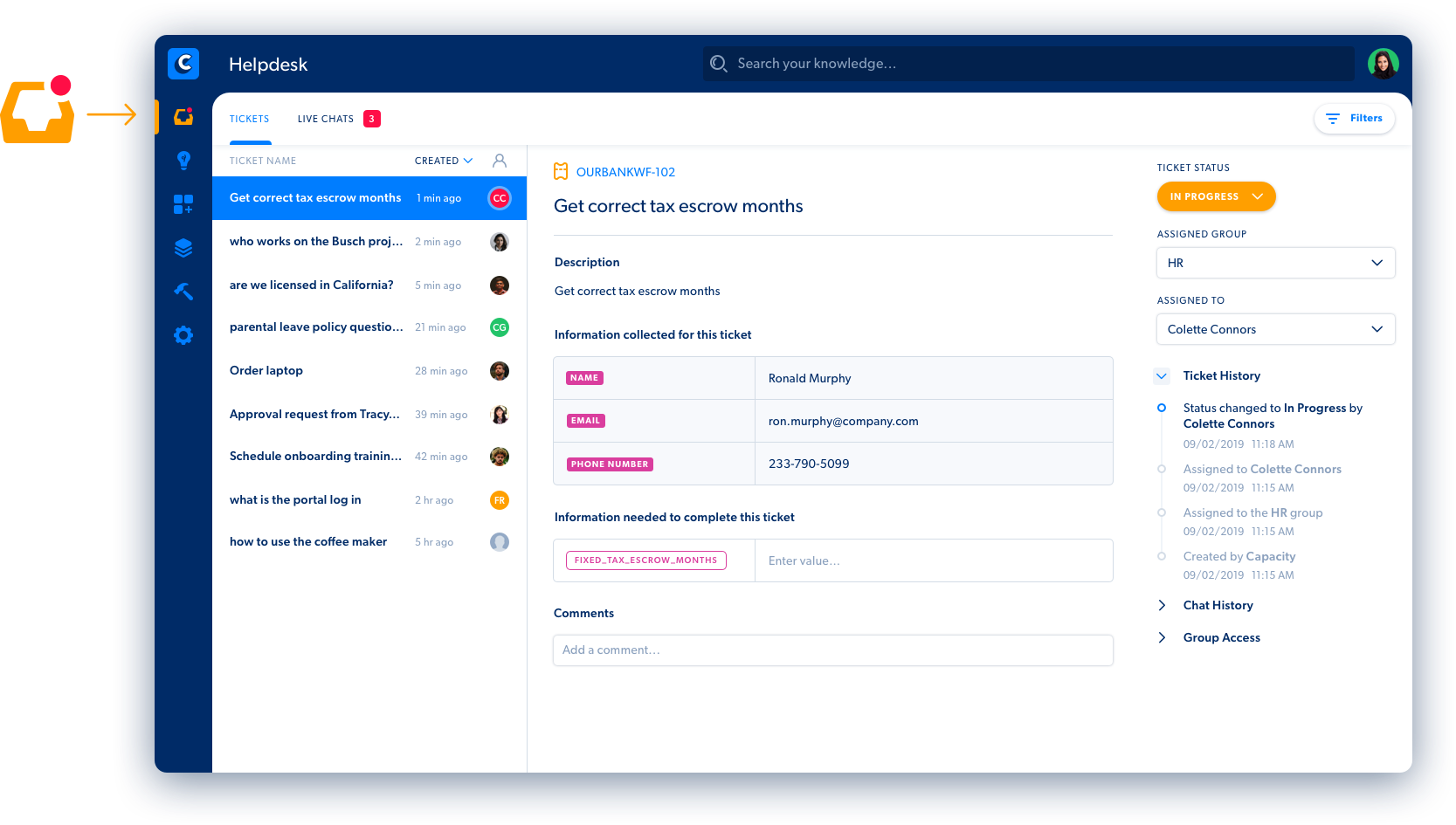 The Helpdesk is divided into three main sections: Ticket List, Detail Overview Screen & Ticket Details.
Ticket List
All user Inquiry and Feedback Tickets will appear in the Ticket List. The Ticket List is located on the left side of the Capacity Console and is designed to help CoPilots quickly locate tickets.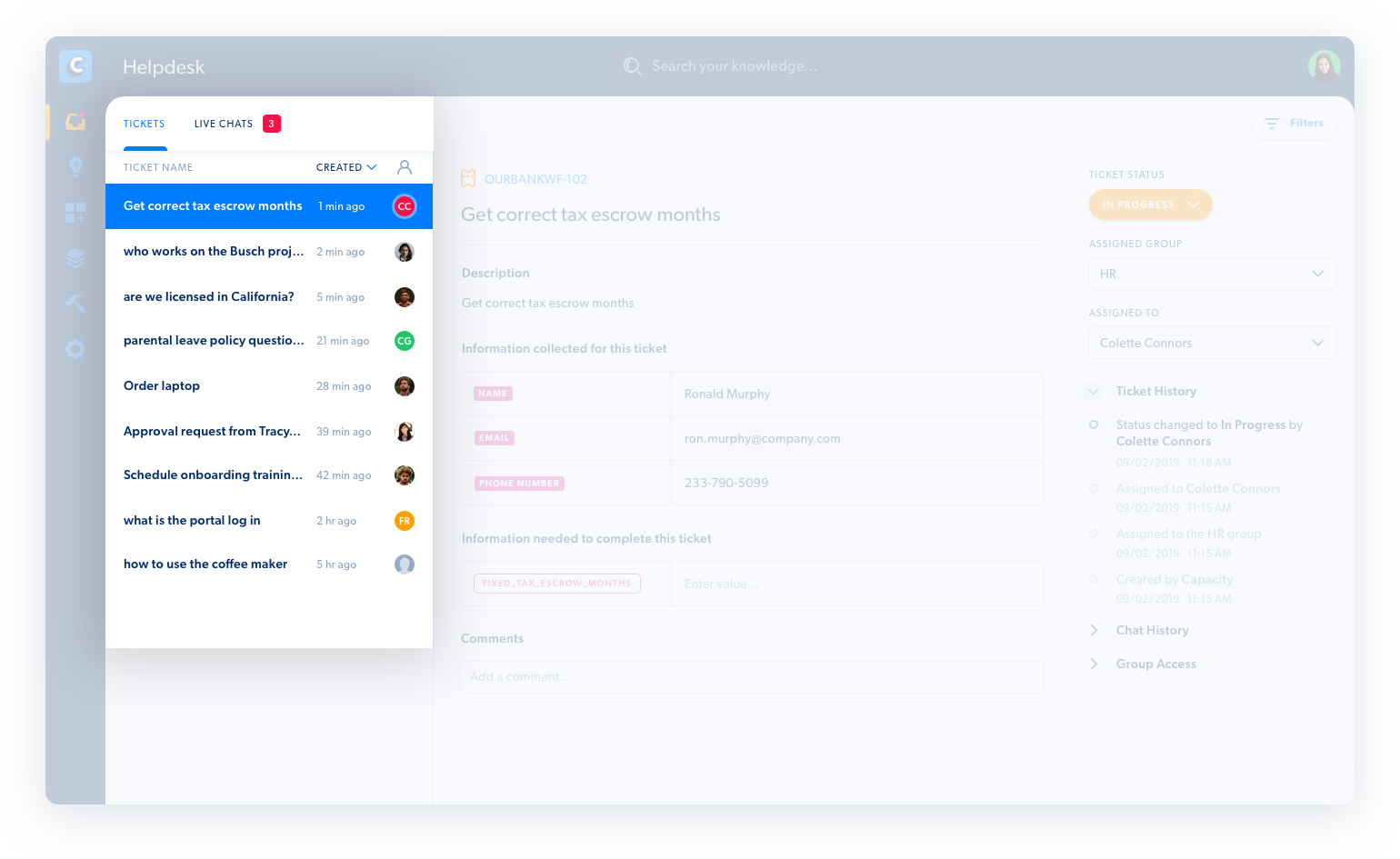 This area of the Helpdesk will show a high level overview of the ticket information including the Ticket name, Time/Date created, and who has been assigned the ticket.

Detail Overview Screen
The majority of a CoPilot's time will be spent in the Detail Overview Screen. This section of the Helpdesk is located in the center of the Helpdesk console. This is where you will complete any task or action needed to resolve the ticket.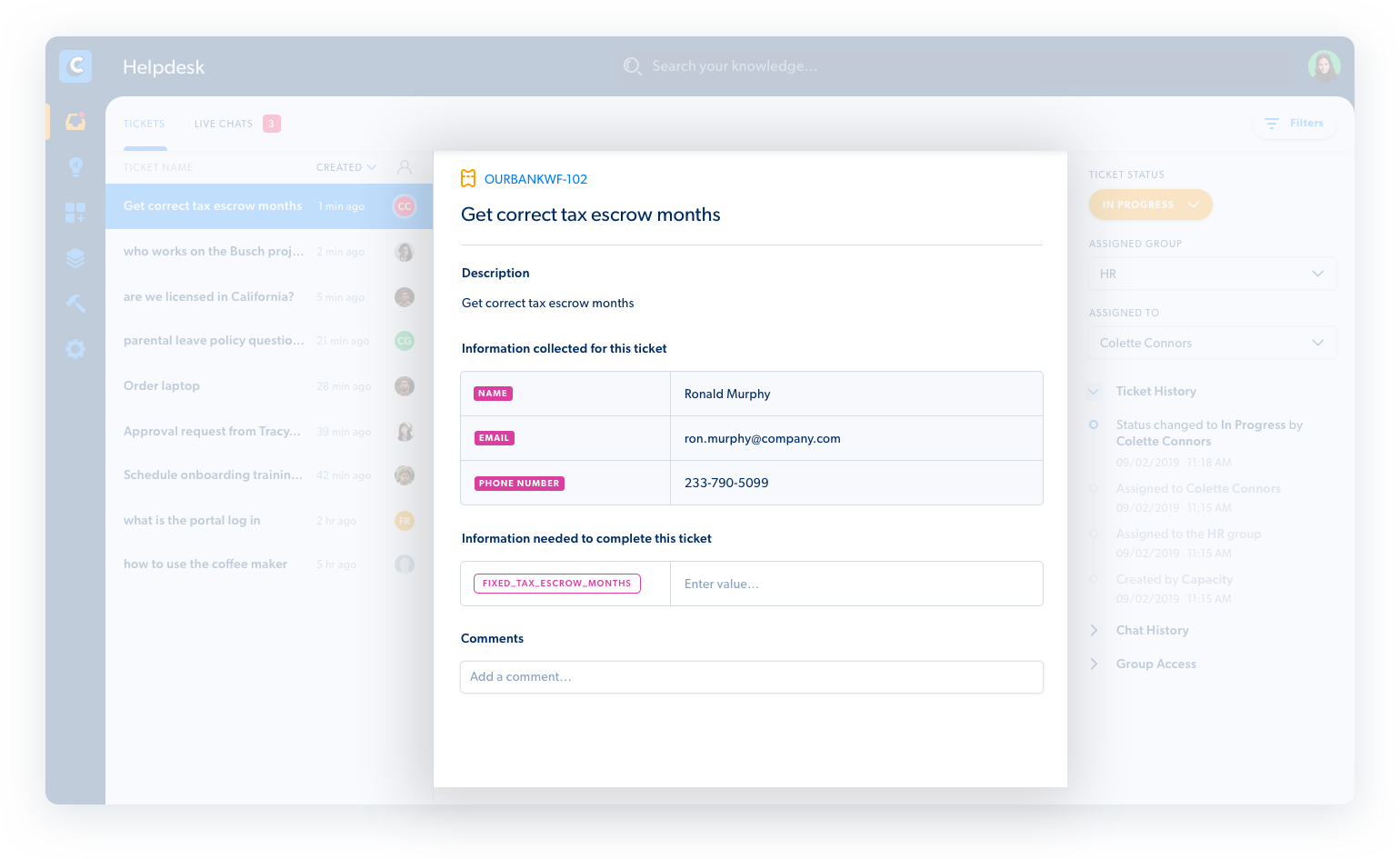 There are two main areas of the ticket overview:
Description: This is where you can discover what the user is trying to accomplish with the ticket.
Tasks: This is where you are able to update stored information/answers related to the ticket.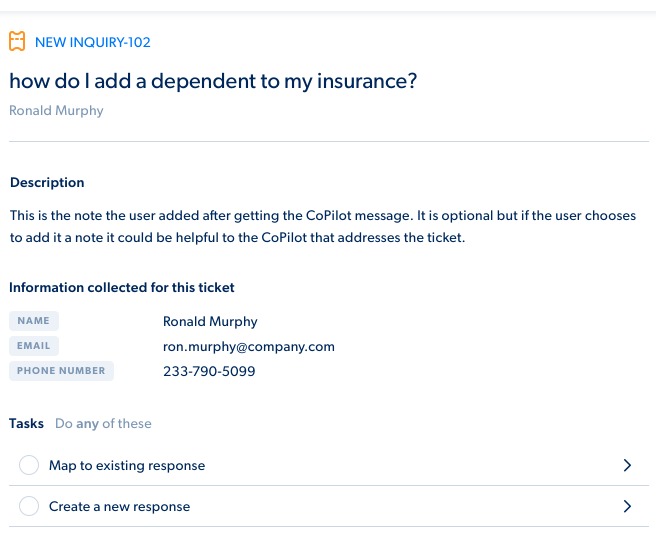 ---
Ticket Details
Ticket details includes all information related to the status of a ticket. Ticket details are located in the panel on the right-hand side of the Helpdesk Console.
Ticket details can be set by default during ticket creation in the Guided Conversation. Click here to see more details on this process.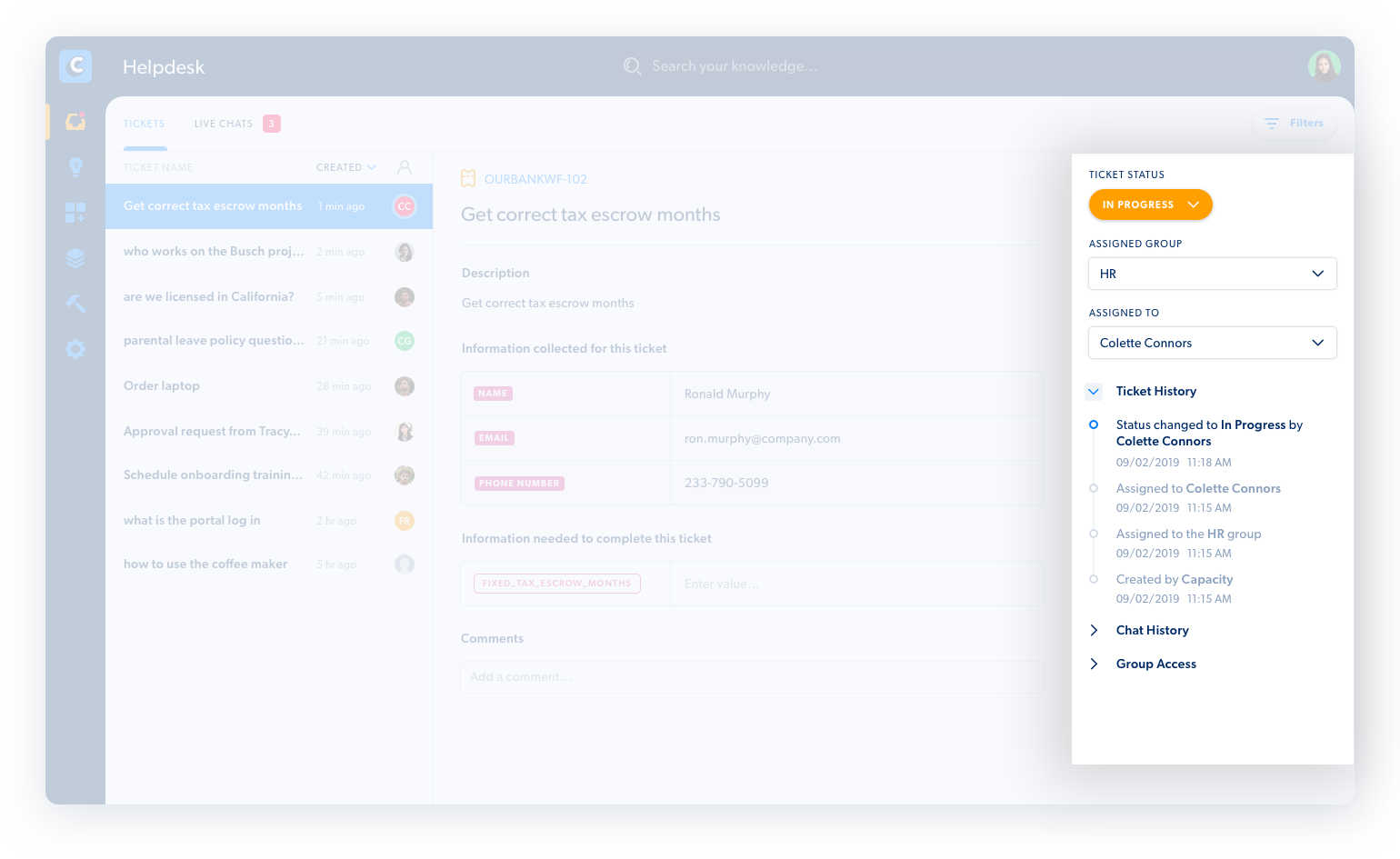 Ticket Status
Ticket status allows you to keep track of the progress of your ticket. The following ticket statuses are available:
To Do
In Progress
Done
Dismissed
Priority
Set a priority for each ticket that is created. The following priorities are available:
Trivial
Low
Medium
High
Critical
Assign To
Assign to gives CoPilots the option to assign tickets to an individual in their organization. Individuals assigned a ticket will receive an email alert to notify them of the new ticket.

Project
Tickets are organized by project. Change the project using the drop down in the ticket. To create new or edit existing projects for your organization, view this support document on projects.
Due Date
Assign a due date to the ticket using the calendar pop up.
Reporter
For authenticated interfaces (authenticated concierge, 3rd party chat interfaces, and copilots), the user who filed the ticket will be populated as the reporter of the ticket. This is a read-only field.
Ticket History
Ticket history shows the history of the ticket.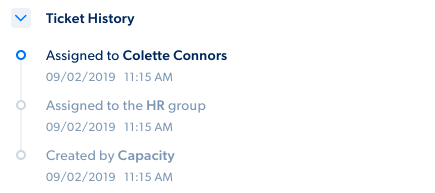 Filters 
Filters enable CoPilots to display inquiries by their status, helping them quickly locate any inquiries that need attention. 

You can filter your view using the following options:
Search: Type in a keyword to find a specific ticket
Project: Tickets are organized in projects
Status: To Do, In Progress, Done, Dismissed
Assignee: The CoPilots assigned to the ticket
Reporter: The user who filed the ticket (this is only available for authenticated interfaces)
Tags: Freeform tags can be assigned to tickets
Priority: Trivial, Low, Medium, High, Critical